DeWayne Cox - Patient Advocate
DeWayne Cox Interview from Fixing Paco PSA Campaign
Thank you to the wonderful Director and Producers of Fixing PACO for allowing me to share my story! It's difficult to talk about but if it helps anyone else to
know that I hit rock bottom... and came back from the abyss, then it's easily worth it! I learned to never give up the hard way! Please watch and share http://www.fixingpaco.org/PSAhome.html. It's fun and informative! And you could help save lives! Consider sharing your own story! I never know who it might help!
Inspirational Speech from DeWayne Cox at DaVita Villagewide Conference
Patient Advocate, DeWayne Cox gives inspirational speech about overcoming obstacles and the importance of the positive influence that healthcare workers can have on patients. Filmed in Washington DC on April 14, 2016. FA Joy Yegoyan gives a touching introduction. (This is unedited footage.)
DeWayne's Story - Article By The American Kidney Fund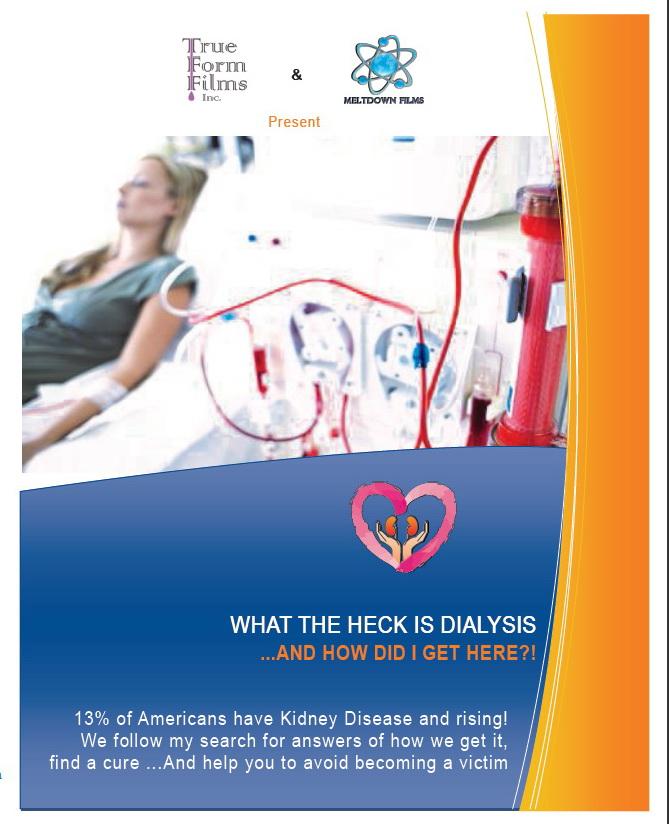 What The Heck Is Dialysis And How Did I get Here?
WHAT THE HECK IS DIALYSIS ...AND HOW DID I GET HERE?!
Is the The Upcoming Kidney Project that was inspired by The Real Faces of Dialysis!
13% of Americans now have Kidney Disease! And the number is increasing at alrming rates. We have set out to find:
Why Kidney Disease is growing so quickly?

How do we get Kidney Disease?

How do people live with life-saving but painful Dialysis?

How can we avoid becoming victims of Kidney Disease?

Is there a cure?
The Real Faces Of Dialysis was a film created specifically to show Congress and CMS the affects on REAl PEOPLE if they implemented their proposed cuts on Dialysis Patient care. Fortunately, we were able to show it to influential members of Congress. This film was instrumental in helping them to postpone the cuts for two years. This means that we must stop those proposed cuts so we are creating a full-length feature documentary to educate the decision makers and the general public.
I am a dialysis patient. We created this short film specifically to show to lawmakers, in an effort to change minds and stop the proposed 12% Medicare cuts to End Stage Renal Disease (ESRD aka kidney failure) patient care. The goal is to show them that we were NOT just data and numbers on a spreadsheet... Those numbers represent REAL people and their families... There are lives at stake and families that would be destroyed by these severe cuts in care. Therefore, we felt that we needed to demonstrate that many good people would be adversely affected by their decisions. So we made a short film featuring real dialysis patients and their pain and fears.
Congressional members have composed a strong letter to the Centers for Medicare & Medicaid Services (CMS) insisting that they stop the proposed 12% Medicare cuts to dialysis patient care. The letter is signed by over 200 members of congress, both Republicans and Democrats. This letter is posted below.
Each story in this film clip was more powerful than the last and now we realized that we needed to make it into a full length documentary about kidney disease, which we have begun filming. Please download the letter and article below for more information.
Real Faces of Dialysis Press release 10-29-13
Below, you will find a PDF of the Congressional letter to stop the proposed 12% Medicare cuts to dialysis patient care. The letter is signed by over 200 members of congress, both Republicans and Democrats.
A PDF of The Hill's Congressional Blog will explain the issue in more detail. "CMS' proposed rule to cut Medicare payment for dialysis care bad for patients"
A full-service production company since 1995